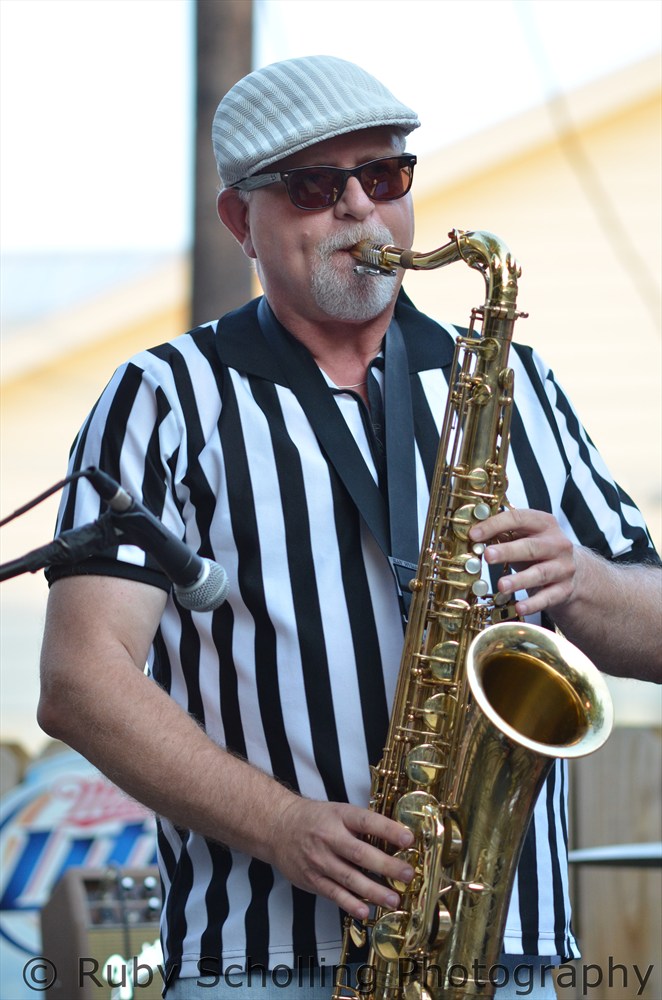 Paul Maine ( Sax )

Paul started his musical journey with the clarinet when he was in 5th grade.  He started on baritone saxophone when he was a freshman in high school. Paul switched to alto and tenor saxophones when he was a sophomore and received the Louis Armstrong Jazz award his senior year at Mississinewa High School in Gas City Indiana.
While in Las Vegas, Paul studied with Frank Sinatra's featured saxophonist Bob Pierson. Paul studied with Bob for five years.  Before leaving Las Vegas, Paul was able to purchase Bob's Selmer Paris Super 80 tenor saxophone.  Bob can be seen playing this horn in the Sinanta video entitled "Sintra in Japan live at the Budokan Hall Tokyo".
Upon arriving in Austin Texas in 1995, Paul and Rick Holman founded an R&B band named "Fire By Night". As time marched on "Fire By Nigh" disbanded and Paul performed with a Blues band for about a year. Up to this time, Paul primarily played R&B, commercial jazz and blues. In about 2004 Paul's musical interests centered around traditional jazz.
Paul is always striving to improve his musical proficiency.  Most recently, he has been studying sax, flute and music theory with Jacob Lampe, Paul Klemperer, Tony Bray and Steve Neff.